The Seventeen Story
Over the past decade, Seventeen Events has established itself as a leading authority in the field of sustainable events. But where did it all begin?
In 2004, Andrew Williams and Louise Davies were at the top of their respective games. Louise was an event manager for the Guardian newspaper, running international projects with complex budgets and guest lists. Andrew was the rock and pop buyer for the Borders Books & Music chain, supplying over 30 stores across the UK with chart titles and catalogue best sellers. The future looked rosy. So they did what anyone in their situation would have done – they politely resigned, rented out their house and went to live in Mexico for a year.
Their time in Mexico proved to be hugely inspiring. They witnessed national celebrations and village fiestas, and developed their creative sides by painting and writing. Perhaps more importantly, both were overwhelmed by beautiful landscapes and wonderful people, yet startled by the amount of poverty. They understood first hand the importance of protecting the environment, supporting fair trade and fighting for social justice.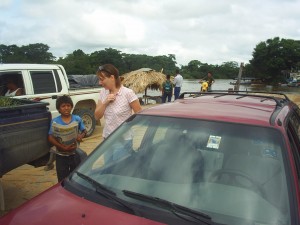 Back in the UK the pair hit the ground running. Louise sent the first email from her Seventeen Events email account 18 days after their plane landed from the other side of the world. The mission statement back then read as follows:
"Our ambition is for Seventeen to become a globally recognised, progressive, ethically sound event provider which will still be as cutting edge in ten years time as it is today. We want to combine sound business experience with a rock'n'roll approach to create the Seventeen brand."
Ten years down the track, that seems less like a pipe dream and more like a reality.